Aircraft Maintenance in Dayton, OH
First Flight Aviation provides aircraft maintenance services and parts for recips, turboprops, and jet aircraft, giving owners/operators the peace of mind they need for their aircraft. Our experienced crews are attentive and knowledgeable, whether your plane is due for routine service or it needs non-scheduled maintenance.
Maintenance Services Dayton, OH
Trust us to provide routine maintenance services and inspections on a wide variety of private and corporate aircraft. Our team of skilled mechanics has an extensive background and decades of combined experience, allowing us to deliver a complete scope of aircraft maintenance from our base of operations in Dayton, OH.
Annual/100 hour/50 hour inspections
Phase inspections (turbine aircraft)
Weight and balance measurements
Prop balances
Pressurization carts
Pre-buy inspections
Major repairs
Parts and Components
Our parts department operates in tandem with our service department, to meet your aircraft service demands with the appropriate components. We maintain an extensive inventory for on-demand requests, bringing you the convenience of expedience and cost-savings. Inquire about a specific part or parts for your aircraft and we'll check availability, along with price and condition.
Our aircraft parts and components are available to our customers even beyond Dayton, OH. We ship daily through DHL, UPS and FedEx all over the United States and beyond. Call or stop by to see what our parts department can do for you and your aircraft.
First Flight Aviation (formally Commander Aero Inc.) provides Flap Gap Seals and Winglets for your Twin Commander and Turbo Commander Aircraft. They provide better fuel economy, better low speed handling, increased true airspeed and, they look great as well. Bob Hoover loved them on his personal Shrike Commander he used for airshows across the country. Please call or email Karen Davis in our Parts Department for pricing and availability.
Authorized Cirrus and Cessna Service Center
We're proud to be both a Cirrus and Cessna Service Center! Our reputation for quality maintenance in the general aviation market has earned the trust of these world-class manufacturers, and the trust of pilots. Trust us to service your Cirrus or Cessna aircraft using OEM and approved parts, backed by a wealth of knowledge that ensures we're keeping your aircraft in the best airworthy condition.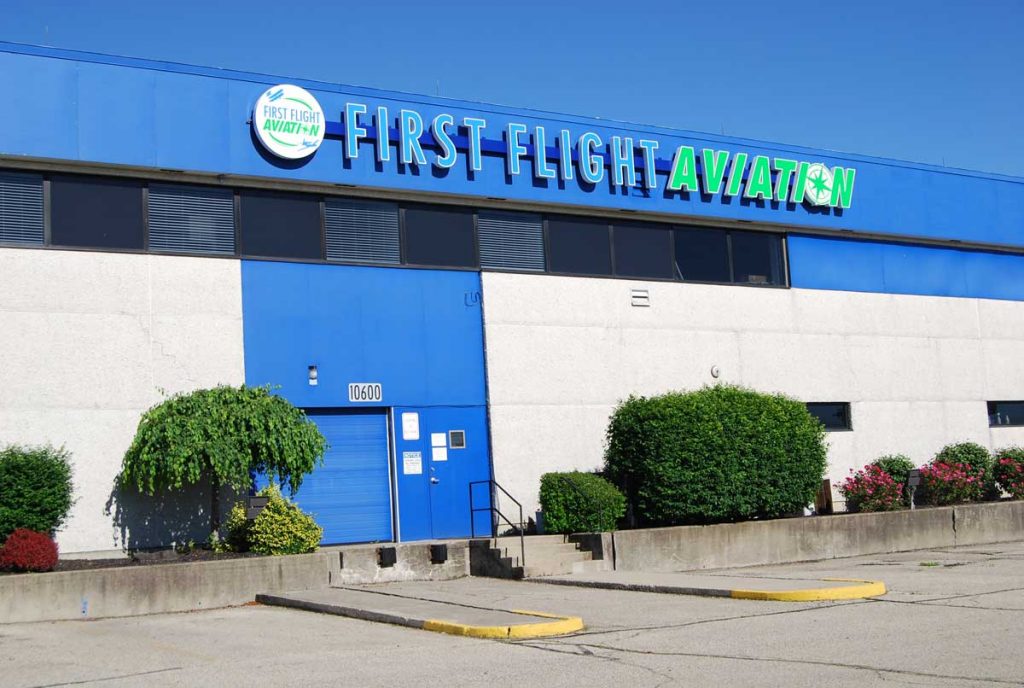 Aircraft Parts and Service,
On Demand
Whether you're due for 100-hour service or need a specific component to ensure your plane's continued airworthiness, First Flight Aviation can help. Reach us today at 937-885-5580 or stop by our facility at Dayton-Wright Brothers Airport to learn more about our FBO services and extensive parts department.