Aircraft Rentals in Dayton, OH
Whether you're an experienced pilot or a student pilot wishing to gain additional flight ratings, First Flight Aviation offers aircraft rentals to meet your needs. Our aircraft are available for a wide range of purposes, including scenic flights, introductory flights, training flights and more.
Rest assured that no matter which aircraft you choose, it will be fully maintained and superbly serviced. Our dedication to maintaining superior aircraft extends to our own fleet, ensuring your safety and the reliability of the aircraft while you're on your flight.
Flexible Rental Terms
Whether you need an airplane rental for a few hours or want to schedule time consistently throughout the month, we're happy to work with you to offer the right rental terms. Our rental rates vary by aircraft type, from $99.50/hr to $270/hr. Chat with us about your needs for a rental plane and we'll have you on your way in no time at all, at an affordable price.
Our Aircraft
First Flight Aviation has a collection of well-maintained aircraft available depending on your rental needs. Our models include:
Piper Aztec (N13882) (Dual Only)
Cessna 172RG (N9873B)
Cessna 172RG (N937AS)
Cessna 172 Skyhawk (N96879)
Cessna 172 Skyhawk (N739HC)
Cessna 172 Skyhawk (N53885)
Cessna 172 Skyhawk (N8324E)
Cessna 172SP Skyhawk (N88JA)
Cessna 172SP Skyhawk (N691SP)
Cessna 152 (N6367Q)
Cessna 152 (N6562M)
Cessna 152 (N6389B)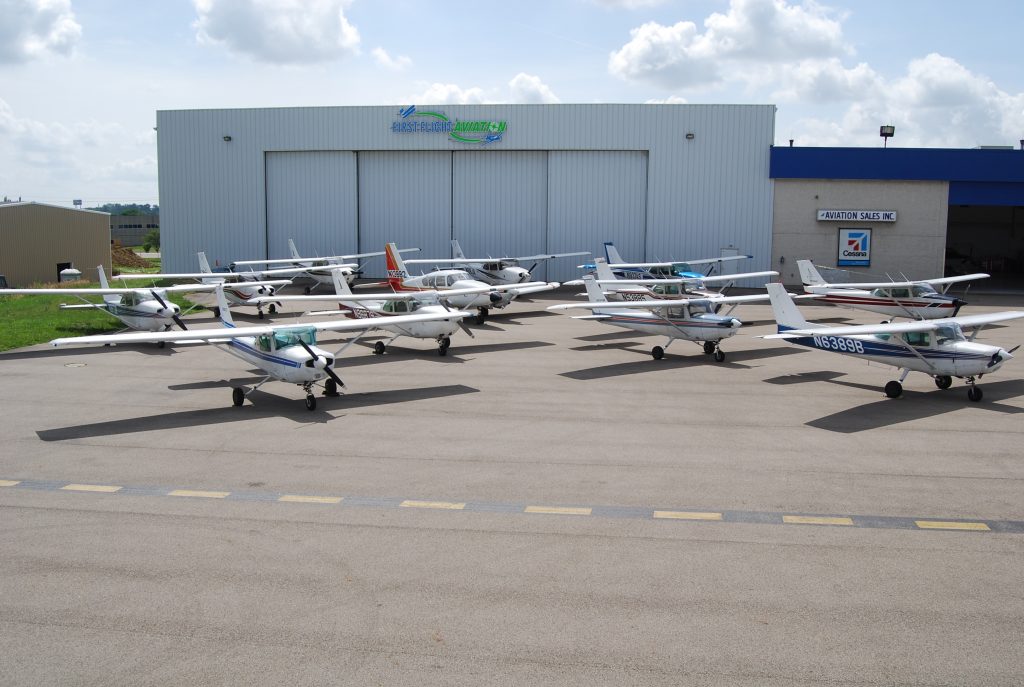 View Our Rental Airplanes
Contact us
Contact us today at 937-885-5580 or stop by to discuss your needs and to learn more about our available aircraft and rental requirements.