Flight School in Dayton, OH
First Flight Aviation is a proud partner with Sinclair College in Dayton, OH, offering a two-year A.S. degree and a four-year B.S. degree in Aviation Technology. We welcome students who are enthralled by the aviation industry and who want to make a career within this field. Our flight school is lauded as one of the best in the area, and we'll make sure you have the skills you need to enjoy a fruitful career in Aviation Technology after you graduate.
Flight Training in Dayton, OH
First Flight Aviation provides flight training under our FAR 141 Air Agency Certificate. This allows us to provide a comprehensive educational experience, from your Private Pilot Certificate through your Certified Flight Instructor rating.
We train you on everything you need to know about being a pilot and working in the aviation sector, starting from the ground up. Our goal is to give you an immersive, firsthand experience that indulges your love of planes and flying, while supplementing you with technical and practical knowledge that will help you succeed in a professional capacity.
We Support STEM Careers
Aviation Technology falls under the broader bracket of Science, Technology, Engineering and Mathematics (STEM) careers. We support STEM education and the students pursuing it, and we believe it to be an invaluable focus for the future of industry and technology.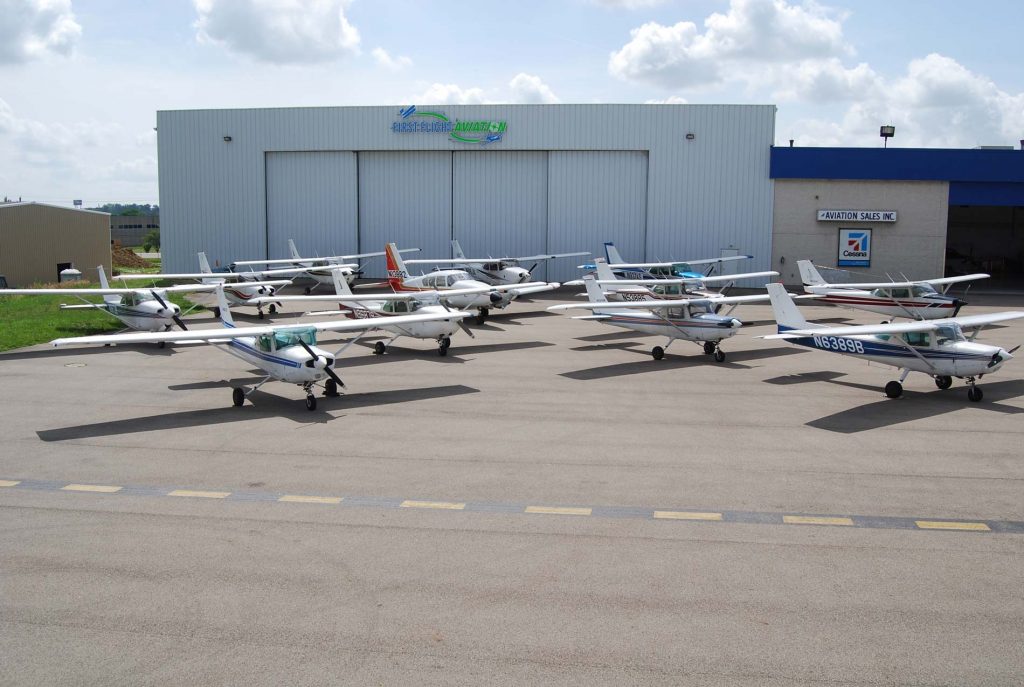 Get Your Degree
Together, First Flight Aviation and Sinclair College will provide you the education and premier flight training you need to become a professional pilot. For more information regarding our flight degree program, please visit the Sinclair College website.
We look forward to supporting the next generation of pilots, aviation mechanics, avionics experts and flight service personnel.